How to protect yourself from fraud when you close on a new home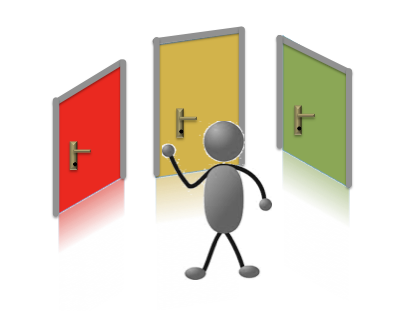 Buying a new home is one of the biggest transactions that most people make in their lifetime. Even a modest starter home can take decades for most individuals to pay off, and it takes a lot of scrimping and saving to have the required earnest money and down payment in their bank account. It should come as no surprise that there are plenty of unscrupulous individuals who would love nothing more than to intercept that down payment.
First National Title (FNT) is an independent company that's not owned by a financial institution or a real estate agency, and we operate 26 convenient Arkansas locations to help you approach closing with confidence. One of the greatest advantages you'll enjoy as an FNT customer is getting to work directly with an agent face-to-face. Your call will never be routed to an overseas call center, and we'll make sure that your transaction is completed as soon as it can be properly consummated.
When you're paying your closing costs, it's always your best bet to use a cashier's check drawn from a local bank. Online lenders might offer you great terms, but oftentimes it's worth it to have a person you can meet with and bounce questions off of. Whatever payment method you choose, talk with a known representative via a confirmed telephone number, so that you'll know the exact amount for the cashier's check or the wire transfer.
It is important to note that communication via electronic means is always subject to potential cyber-fraud. Almost a quarter of a million consumers fall prey to phishing scams each year. The good news is that criminals are no match for vigilant consumers. In order to be a vigilant consumer, we strongly recommend setting up a "code word" that is known only to you, your lender, your realtor, and your title company as you communicate in preparation your for closing. In the event that information is needed or shared as you communicate in preparation for closing, you can ask them to confirm their identity by providing the "code word".
If you have any questions about closing or title insurance, Contact us online or at any of our 26 convenient Arkansas locations listed below!