First National Title is Bringing Jobs Back to America and Arkansas, Contrary to the National Trend!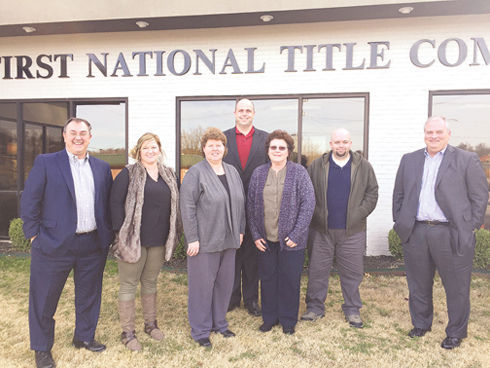 The title business is highly competitive, and the pressure to do more with less is always present. Increasing fees usually drives business away, so the solution that many companies choose is moving jobs to developing countries to take advantage of cheaper labor costs. Unfortunately, this creates some significant problems, above and beyond the obvious issue of taking away American jobs. For starters, it's much harder to maintain training and accountability standards with overseas workers. And for something as important as a real estate transaction, consumers should never be forced to sit on hold and wait to speak to someone in an overseas call center. They need the ability to sit down face-to-face with agents in their own community any time that they have questions.
At First National Title, we're proud to call Arkansas home, and we're taking a leadership role in reversing the two decade trend in the title industry of shipping positions overseas. We currently operate 14 locations throughout Arkansas, and every one of our clients knows that a local agent is a phone call away any time that they have questions.
One of our most recent success stories is in Harrison, AR, where we recently started an indexing division, and we're currently training our second cohort of employees to become fully licensed title examiners. Contrast that with one of our competitors, who has digitized their entire title plant, and shipped it overseas. After the search is done, the documents are then shipped back to be signed off on by licensed title examiners, who never actually see the search, but are expected to review and sign off on it.
Even though keeping jobs in America is more expensive than shipping them overseas, we consider it to be money well-spent. Local account management creates local jobs, and it leads to higher rates of customer satisfaction, and less mistakes during title searches!
For more information on our Harrison Title plant, take a look at the newspaper article below, and if you have any specific questions, contact us online, or at any of our 14 Arkansas locations.
"First National Title Company adds jobs to economy; New title plant in progress." Harrison Daily Times, March 11,2017, page 9A.