Title Insurance Coverage Protects Your Most Valuable Asset
We purchase insurance policies for our health, vehicles, jewelry, and other valuables – all in an effort to protect against unforeseen circumstances. And since the most valuable asset many people own is their home, insuring it is perhaps one of the most important steps when closing the deal on your property.
Title insurance companies like First National Title Company (FNTC), as an agent for several national underwriters, can issue your policy. In fact, our experienced staff of closers and title examiners will guide you through every step of your real estate transaction in a prompt, professional, and accurate manner. This includes title searches and escrow closing services.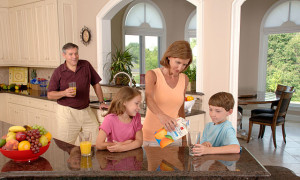 So what exactly does title insurance cover? Let's start with defining the title: legal proof (established by local public land records via a title search) that you are the rightful owner of your home. Mortgage lenders using the property as collateral for your loan require a clear title, meaning there are no competing ownership claims.
The financing company typically requires you to purchase a lender's policy, which provides coverage to your lender. An owner's policy, however, will protect you from title defects that existed on your property prior to the policy issue date. Owner's title policies cover the costs of any legal defense of titles and covered financial loss if valid claims are filed against them.
Here are some common issues that can lead to potential claims against your real estate:
Disputes arise over wills of previous owners.
Previous owners fail to pay property taxes.
Contractors file liens against the property because they weren't compensated for work.
Omissions or clerical errors in courthouse documents create title issues.
Forgeries and other frauds can put ownership in question.
Incorrect legal descriptions of the property or other unseen glitches in public records also can cloud the title.
If you're looking for an Arkansas title insurance company, FNTC provides dependable, quality service customized to your needs. Call us at any of our offices listed below, or contact us here, through the FNTC website.