The Title Insurance Process: What You Need to Know
Because there are so many decisions to make when purchasing a home, some parts of the process may seem confusing. This confusion is especially evident when it comes to the intricacies of title insurance.
First National Title Company (FNTC) takes the mystery out of the title search and insurance. Both are always recommended before closing on real estate. With attention to detail and professionalism, FNTC guides our clients from purchase agreement to closing.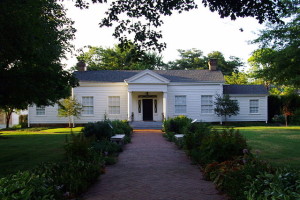 Here is a brief synopsis of the title insurance process:
1 Purchasing a loan policy of title insurance is often required of buyers because in most cases lenders require it. Contact a reputable title company like FNTC immediately after a real estate contract is signed. The process begins with a title search (an examination of public records relating to the property) and once the search is complete, FNTC will issue a title commitment. Because this search is extensive, it's a good idea to get going quickly.
2 Often, you lender or your realtor may suggest a title company for you to use; however, very few title companies in Arkansas have the extensive title underwriter affiliations that FNTC has. FNTC is an agent for First American Title Insurance Company, Chicago Title Insurance Company, Fidelity National Title Insurance Company, Commonwealth Land Title Insurance Company, and Stewart Title Guaranty Company, which are among the largest title insurance underwriters in the world.
3 In addition to a loan policy of title insurance, it is highly recommended that you, as the buyer require the seller to purchase an owner's policy of title insurance for you. While title searches are quite thorough, title defects may arise after the purchase, putting ownership in question – and your property at risk. The owner's policy protects you from defects existing prior to your policy's issue date (e.g., improper estate proceedings or pending legal action). Owner's policies cover financial losses up to their face amounts and the costs of legal defense against valid claims.
4 The premium for title policies corresponds directly to the value of your home, or in the case of a loan policy, correspond with the amount of your home loan. The premium is a one-time expense paid at closing, continuing to provide complete coverage for as long as you or your heirs own the property, and as long as your loan is in place. FNTC's rates are highly competitive, which is certainly important, along with obtaining the most complete coverage possible for your title insurance needs.
Please call any of our offices listed below, or contact us online for all your real estate closing needs, and any questions you may have.