First National Title Can Handle All Your Property Closing Needs
Closing on a property is exciting, but it also can be confusing – and it certainly isn't something one should enter into without doing some homework. After all the effort you've put into it, you want to ensure everything goes as planned when your transaction becomes official.
In terms of the actual process, signing legal documents is a key aspect of the closing. These documents, both related to the mortgage loan and the transfer of property from seller to buyer, may include the following: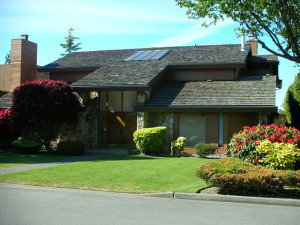 1 Promissory Note – your promise to repay your lender
2 Mortgage or Deed of Trust – a pledge of your property as security for your promise to repay your lender
3 Warranty Deed – grants you ownership of the property
4 Real Estate Settlement Procedures Act paperwork – proof that you understand the closing process and the financial obligations related to your note and mortgage
5 Truth in Lending Disclosure Statement – outlines the terms of the loan, including the annual percentage rate and information on points
6 HUD-1 Settlement Statement form – itemizes all the costs related to the sale of the property
In addition to signing documents, money also may be transferred. The buyer, and sometimes the seller, may have to pay costs related to the transaction and closing. Additionally, the lender then gives the closing agent (e.g. title/closing company) funds to cover the amount of the mortgage.
There are numerous other aspects to the closing including the following: buyer providing proof of homeowners insurance, providing proof of a termite policy, providing proof that any outstanding Homeowner's Association dues have been paid, and providing proof that real estate taxes have been paid on the property.
At the end of the closing, and to properly memorialize the transfer of the property, the title/closing company then officially records documents such as the warranty deed, and the Mortgage or Deed of Trust with the Circuit Clerk of the County in which the property is located.
For a summary of some of the important documents you should read prior to the closing, click here. In addition, you will find some tips that may assist in streamlining your real estate closing.
Perhaps the best tip is to contact the experienced team of closers and title examiners at First National Title Company's five locations throughout Arkansas who are here to assist you and provide prompt, professional, and accurate real estate closing and title services for you.
Contact us at any of our locations listed below, or click here for more information.