First National Announces a new Title Plant expansion in Harrison, Arkansas!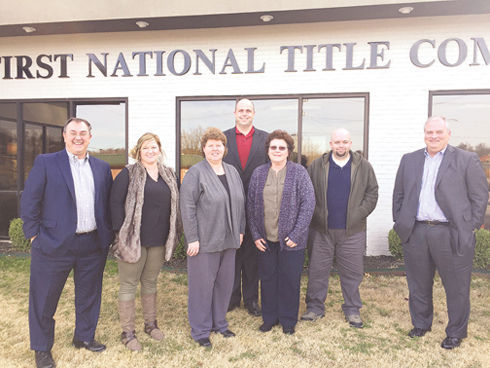 At First National Title Company, we take a lot of pride in our commitment to providing top-notch title and escrow services to clients throughout Arkansas. We strongly believe that people who are buying and selling real estate should be able to work with a local agent in their own community, and we operate 22 locations staffed by the most customer-driven professionals in the business. We're proud to be an independent title company that isn't owned by either a real estate agency, or a financial institution. We're equally proud to create new jobs in Arkansas with the expansion our title plant indexing center located in Harrison, Arkansas.
Title plants are the accumulation of all the real estate records at the county courthouse that enable First National Title Company to research the history of a piece of property and to determine what the requirements will be to insure the property, and what issues may exist as well. Making these determinations is a vital part of what we do. Unfortunately, many title companies obtain this work from India or the Philippines to take advantage of cheap labor. In addition, many title companies obtain their title searches overseas as well, and the local licensed title examiner merely signs off, without ever viewing the details of the search.
At First National Title Company, we believe that operating our own title plant facilities practically pays for itself over time due to the added quality we believe we are promulgating. It took us two years and an investment of a million dollars to build our title plant in Pulaski County, and FNTC has spent $5,000 a month since 2006 to maintain that plant. However, we believe this expense, along with the extra expense involved in maintain our other title plants is well worth the investment, because it enables us to ensure accuracy in all transactions, and reduces the cost of title insurance claims and premiums.
At First National Title Company, we are fortunate to have employed many great local professionals that share our commitment to our clients, and we're excited to continue our expansion throughout the State of Arkansas. Keeping our title plant indexing services in-house will assist us greatly in insuring the quality of our title plants and the accuracy of our title searches for our clients!
If you have any questions, Contact us online, or at any of our locations listed below!