Don't Go It Alone with Your Title Search: It Could Cost You
Today's global village of information is available with the click of your mouse, so it's not surprising that more people are opting for do-it-yourself solutions for just about everything. We're all for an educated consumer, but we want to caution you that in the case of performing a title search it is best to hire a professional title company.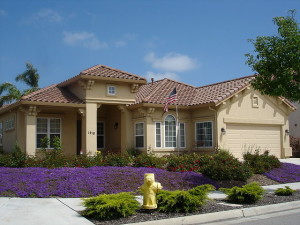 Formed in 1997, First National Title Company has a team of experts in the industry serving Central and Northwest Arkansas. We are the best at what we do, including searches and other title and escrow services, and can handle every detail of your real estate transaction all the way to closing.
Let's take a look at why you need a professional:
1 A title search is a meticulous task. It is an examination of public records to determine and confirm a property's legal ownership and find out what claims and/or liens might be on the property. Most people do hire a professional, who should conduct a thirty year search, noting the vested owner, any liens or other judgments, loans and/or property taxes.
2 Not everyone has licensed title abstractors and agents with our level of expertise and experience. Don't fall victim to the pitfalls of having a clouded title because you thought you could handle it on your own.
3 There are online services offering title searches for relatively little cost. But be warned, online businesses tend to rely mostly on electronically available data, which may be incomplete or limited by geographical availability.
4 Sometimes searches are straightforward, but many times they are not. For instance, if the property has been involved in a foreclosure, or other legal proceeding, there are likely to be issues that need to be reviewed and may cure quirky loose ends.
5 Up to one-third of all title searches done by title professionals reveal a problem that has to be corrected before the client can close on the property.
The title search is just one step in getting your property's title clear and cloud-free. It's also a requirement for purchasing title insurance, another important step in any transaction.
Click here for more information, or call any of our offices at the numbers listed below.