Look for These 4 Things When Choosing a Title Company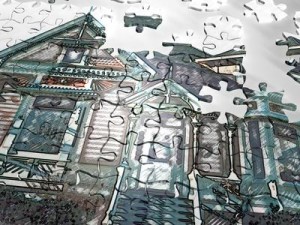 You found a great realtor, and together you found you the perfect property. And now that your offer has been accepted, the next step is to find a title company and prepare for closing. Of the numerous title companies in Arkansas, First National Title Company is Arkansas' leading provider of real estate closings and title insurance (including complete title examinations), and our team of experts is just a mouse click or phone call away.
Choosing the right title company is the key to a smooth closing, and we think, once you have done your research, First National will come up at the top of every criteria.. Here are a few things to look for when making your decision:
1. Experience– Many new companies enter the business each year, and while all are subject to uniform licensure standards, there is simply no substitute for experience. FNTC has been in business for two decades, and we have assembled a team with hundreds of years of combined experience in real estate closings of all types. That is experience that will work for you.
2. Reputation– Reputations take a lifetime to earn but can be lost overnight.. At FNTC, we work hard to maintain our reputation for experience, honesty, and the very best in customer service. Because we are locally owned and independently/attorney operated, you can be assured that we have no ties to brokers, lenders, or anyone other than the buyer and seller.
3. Services Offered– Real estate transaction closings require a wide range of expertise. Because FNTC offers all of the services you need under one roof, you can save time, get a rapid response to any concern you may have, and possibly save money through the consolidation of our services.
4. Customer Service– Your title company works for you, and should be available to you at all times. They shouldn't ever be too busy to take your call, or to answer your questions. We have 13 convenient locations throughout Arkansas, all staffed by professionals who are committed to the highest customer satisfaction standards in the business.
For more information, contact us online, or at any of the 13 locations listed below.