FNT has title agents in your community!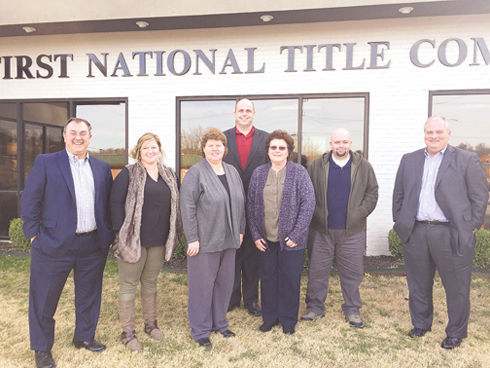 Brick and mortar retail operations were already having a lot of trouble surviving, and in the era of Covid, many businesses are months away from closing their doors. Larger corporations are struggling as well, but have the resources to better survive the lean times. Unfortunately, what they don't have is a connection with their customers, as they seem to consolidate their operations and try to service their customers from afar.
First National Title is proud to be Arkansas' largest independent title company, and we operate independently from ownership by a financial institution or a real estate company. We're large enough to provide our clients with legendary service, but small enough to still take a "cup of coffee and handshake" approach to customer service. We have a team of over 200 of the most experienced and customer service focused title and closing professionals in the industry, and every title insurance agent on our team is trained to do the best job possible for all parties to the transaction. Our agents live in your communities, and you'll always be able to get a local person on the phone when you need them.
We currently have 25 locations throughout The Natural State, and can help you with title and escrow services, abstracting, 1031 exchanges, and closings. We will leave no stone unturned to make sure that the land or property title is clean and free from defects, and will issue you a title insurance policy to protect your investment.
Over the course of a property's lifetime, a lot of things can happen, particularly when the property is sold. Title defects, if left unresolved can delay the transfer of title. If paperwork was misfiled or there are liens on the property due to delinquent taxes or HOA dues, they must be resolved prior to closing. Occasionally there are more serious issues such as fraud and forgery. Whatever the case, a title insurance policy will protect you from having to pay most legal expenses out of pocket in the event of a property dispute.
If you have any questions about home or land title insurance, Contact us online, or at any of our 25 convenient Arkansas locations listed below!