Closing is always easy with FNT in your corner!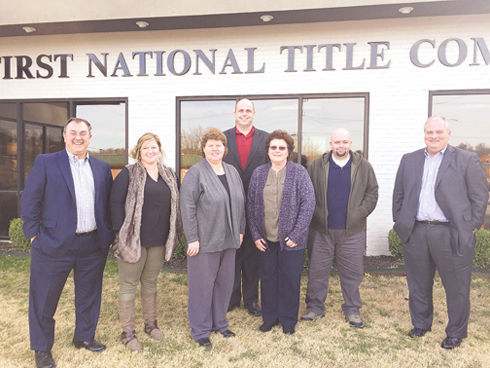 Buying a new home or investment property begins with a search. It's not hard to find plenty of homes and undeveloped land for sale in your community, but you'll have a lot of decisions to make as you narrow down your search. Once you've found the right home or property, and your offer is accepted, some important steps will follow. Once the property is under contract, it's crucial to find the right team of professionals to help you get to the finish line!
First National Title is Arkansas' largest independent real estate title company, and we operate 26 convenient locations in The Natural State. We operate independently of ownership from any real estate agency or financial institution, and we don't outsource our title work or customer service calls. You'll always get to work with an agent in or near your community, and you can always count on the personal touch!
Once your property is under contract, our team of title agents and closing professionals will get to work on your transaction. If a seller has outstanding debts, legal judgments, or delinquent taxes, his or her creditors could have liens against the property title. The liens are commonly known as encumbrances or "title clouds," and they must be settled before the real estate transaction can be consummated.
Once we determine that the property title is clean and free from any liens or encumbrances, we'll issue you a title insurance owner's policy from a leading insurer. We're proud to offer title insurance products from highly-rated underwriters including First American Title Insurance Company, Chicago Title Insurance Company, Commonwealth Land and Title Insurance Company, Fidelity National Title Insurance Company, and Old Republic National Title Insurance Company.
Buying real estate is an important decision and title insurance is an important way to protect your investment. In the event of a title dispute, your title insurance policy will protect you. Your policy will be effective for as long as you own your home, and you can move in with true peace of mind!
If you have any questions about closing or title insurance, Contact us online or at any of our 26 convenient Arkansas locations listed below!