FNT is Arkansas' Largest Independent Title Company!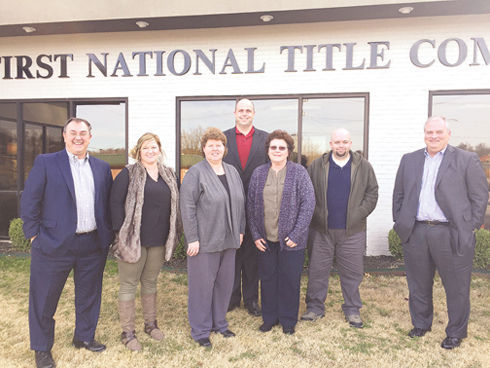 Buying a new home or investment property can be one of the most important purchases that you'll ever make, and it requires an entire team of professionals to consummate the sale. It often begins with hiring a realtor or broker to help you find the right property, and you'll also need to find professionals who can inspect the home, help you secure the financing, and perform the necessary title research/examination and escrow preparation prior to the closing. The good news is that our team at First National Title is just a phone call away! We're proud to be Arkansas' largest independent title company, which means that we're not owned by a financial institution or a real estate company. We operate 26 locations throughout the Natural State, and we work for you!
Whether you're buying your first starter home or the dream home that you've been saving up for, you can count on legendary service from start to finish. We operate our own title plants that consist of the up-to-date land records in Arkansas, and you'll always get to work with an experienced agent in or near your community. After your offer is accepted and the home is under contract, our title agents and escrow agents will get to work to ensure that the title is free and clear, and all other matters are prepared for and established to consummate the sale.
Once our title agents and escrow agents have completed the preparation process, and the transaction is ready for closing, we will work with you to determine a proper time for the execution of all documents. Thereafter, we'll issue you an owner's title insurance policy that will be effective for as long as you own your home. We offer title insurance products through highly-rated companies, including First American Title Insurance Company, Chicago Title Insurance Company, Commonwealth Land and Title Insurance Company, Fidelity National Title Insurance Company, and Old Republic National Title Insurance Company. Your title insurance policy will protect you in the event of a future title dispute, and you'll enjoy true peace of mind when you move into your new home!
If you have any questions about closing or title insurance, Contact us online or at any of our 26 convenient Arkansas locations listed below!